Hello Goddesses!


Beach Group begins Monday, June 16, at 9:30 am, Pewaukee Beach– and this year, at 8:10 Thursday evenings by conference call line, also.
We'll be talking about goddess archetypes this year–Goddesses in Everywoman and Goddesses in Older Women.  Prepared to be inspired as our reading provides a backdrop to conversations and connecting of great women.
Our author, Jean Shinoda Bolen, is both an M.D. and a Jungian analyst, and uniquely suited to connect complex pieces of women's lives in a way that draws out our best.  I have a feeling we're in for another phenomenal summer series.
FAQs
What if I can't make all seven?  No worries.  Come to the ones you can.  (It is summer, after all.)  Weekly schedule has pages we'll be covering, so you can jump right in.
Is it okay to call in to the Thursday phone group if I can't make Monday?  Absolutely!  Information is included on the reading schedule sheet.
Can I invite friends?  Yes, it happens often.
Which book?  Choose the one you're drawn to.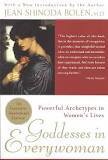 Where can I find the book?  Libraries, book stores, Half-Price Books, Good Will or anywhere you 'happen' to find it.
Is there a cost?  I prefer exchange or sponsorship.  $10 a session or $60 for all seven.
Is there Coffee nearby?  Yes!  There's a wonderful coffeehouse across the street from the beach.  I'll have mine in hand when we meet.
How do I Sign-up?  Options; a woman always wants options.  There's a 'Buy Now' link for those who want to register online.  Others have simply dropped me a note to say they'll be there.  All good.
I think I got everything. If not, just ask.  See you soon!  – Anne