Hello Goddesses!  Happy Halloween Week!
I love the mix of playfulness and spirit and a little bit of magic and memories that comes with this time of year.  I've been writing about some of it recently on my All Things Anne Wondra site.  If you missed any of them, there are quick links below.
Also, on Wednesday, my kindred spirit center sister Sue and I are hosting a Halloween Spirit Day.  Here's the flyer/ invitation with details.  Welcome.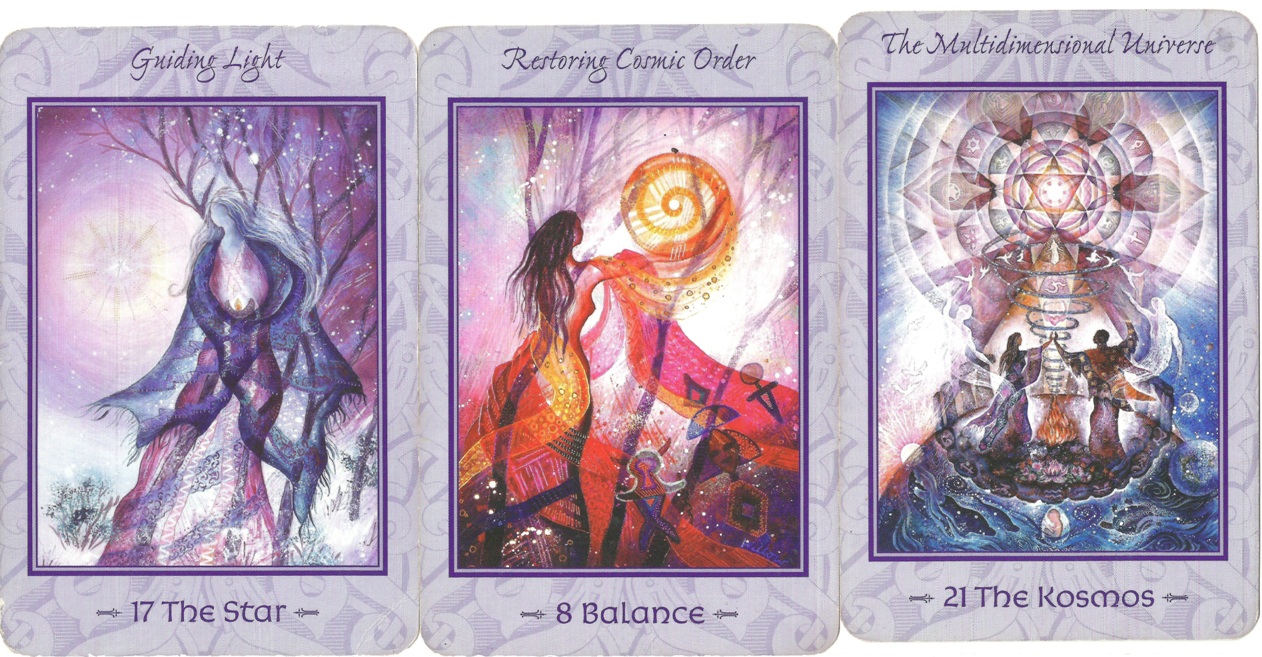 What I didn't write about, was some of the magical unfoldings that have been happening…synchronicities, following spur-of-the-moment ideas, chance meetings and conversations.  Art and beauty, kindred-spirit-type people, affirming words of inspiration and direction, and just a lot of insight and appreciating.
In the past week, two new decks of cards came into my life, both by
phenomenal women artists!  The first deck is the Tarot of Transformation by artist Willow Arlenea.  (For those uncomfortable with the word tarot, try using the word teaching instead…because in earlier times, these predecessors of our 52 playing card decks, were used as teaching cards about life and her mysteries using art.)
Friend and goddess Nancy Nicholas pulled cards for me from this deck at the end our session, and they were amazing..both art and messages; had to get some of my own.  Love them!
The second deck was totally unexpected too, on a day mostly unplanned.  A road trip north on a gorgeous Saturday; stopped at a place called Living Light Studio–just because.  Lots of beautiful things–stones, leaded glass, pottery, art; I'd been here before, a long time ago.  Found a card with beautiful butterflies and a goddess that said 'Anything is possible.'  Felt my sister whispering in my ear…  The card was coming with me.
At the checkout was an open deck of cards–two decks, actually–by the same artist as the card I was about to purchase.  And on the box it says, 'Creatrix – Anything is Possible'  Yep, a deck of those came along too.  The artist is Melissa Harris.  Free Spirit from the box cover, and Anything is Possible from the original card I saw and purchased, are shown.
I share first, because I love the art; and second, because feminine-spirit art is such an amazing inspiration.  Pictures speak what words can't reach.  I've figured out that one of the things I love to do is connect you to inspiring, beautiful, woman-spirit art like this.
More magic's been happening, so many little things I notice…  To tell them, though, doesn't do justice to the impression they left at the time.  So instead, I'll leave you with an artist Everyday Goddess Update:
Healing HeARTS Artist Stacy Whetlow has added Belly Casting and painting to her offerings…and it's a delightful story how that came about…a labor of love.
Feed your fabulous feminine spirit; everything radiates out from there.  Happy Halloween week.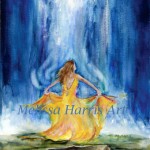 A Sacred Time of Year
A Wiccan Chaplain in a Small town
All Hallows Eve


Halloween Spirit Day at Kindred Spirit Center
October-November News Notes
Love and light–and a little bit of magic along the way.  – Anne