We are in a spiritual revolution–in the hearts and souls of women, and in men.  The Sacred Feminine; goddess energy–the powerful energy of pure, positive, compassion, connecting, healing love–and also of restorative justice, is emerging.
Most of us went to religion class as kids.  And for many, it seemed to have nothing to do with our real, everyday life. Somewhere we missed the part that just like every other area of our lives, we would grow, evolve…and that these lessons we were learning might be good for now…and would need to be revisited and expanded on later, in view of different life lenses.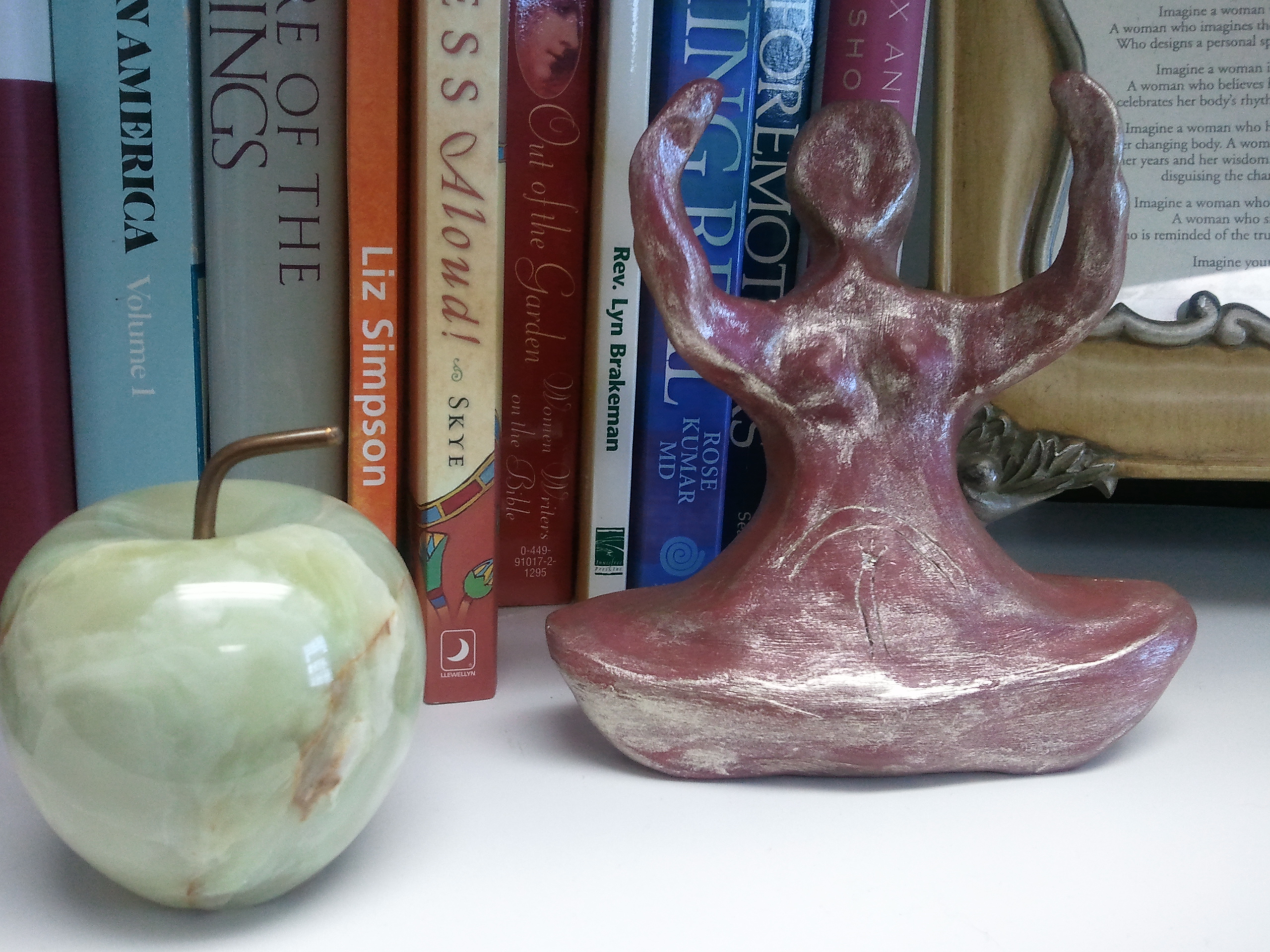 The different life lenses for little girls began in those grade-school classes.  The story of Eve would forever change how we, girls…women…our female gender…and all things feminine…were perceived by ourselves; and how social structures would perceive and treat and value all things female and feminine.
Immediately, there's something in our being that feels the injustice.  … except we learn to adapt, to be good little girls, to be liked…because, we're told,  God made it that way….
Only years later will a powerful enough catalyst come–around the age of 39 for most women–to rock our spiritual world–and all other systems and relationships connected to that set of beliefs and perspectives.
Only then will we dare to search and find that which will feed and grow our feminine spirit an soul. The work of the Feminine is great.  The Feminine is the heart and soul of the world.  The Feminine is Spirit, and all things spiritual.
Dragonfly Medicine … Becoming Real … Awakening the Feminine — Freeing the Sacred Feminine, feeding our souls, empowering our spirits and lives.  Restoring the sacredness and worth of ourselves and all things feminine and female.  Everyone in this lifetime is being called to evolve.  Whatever catalyst it takes, we will get.  Our souls are awakening.  Amazing women are gathering, connecting, inspiring, emerging.  Enrollments are open; tap in to the energy of creation.