Life is a game.  And you have all the pieces you need to play right now.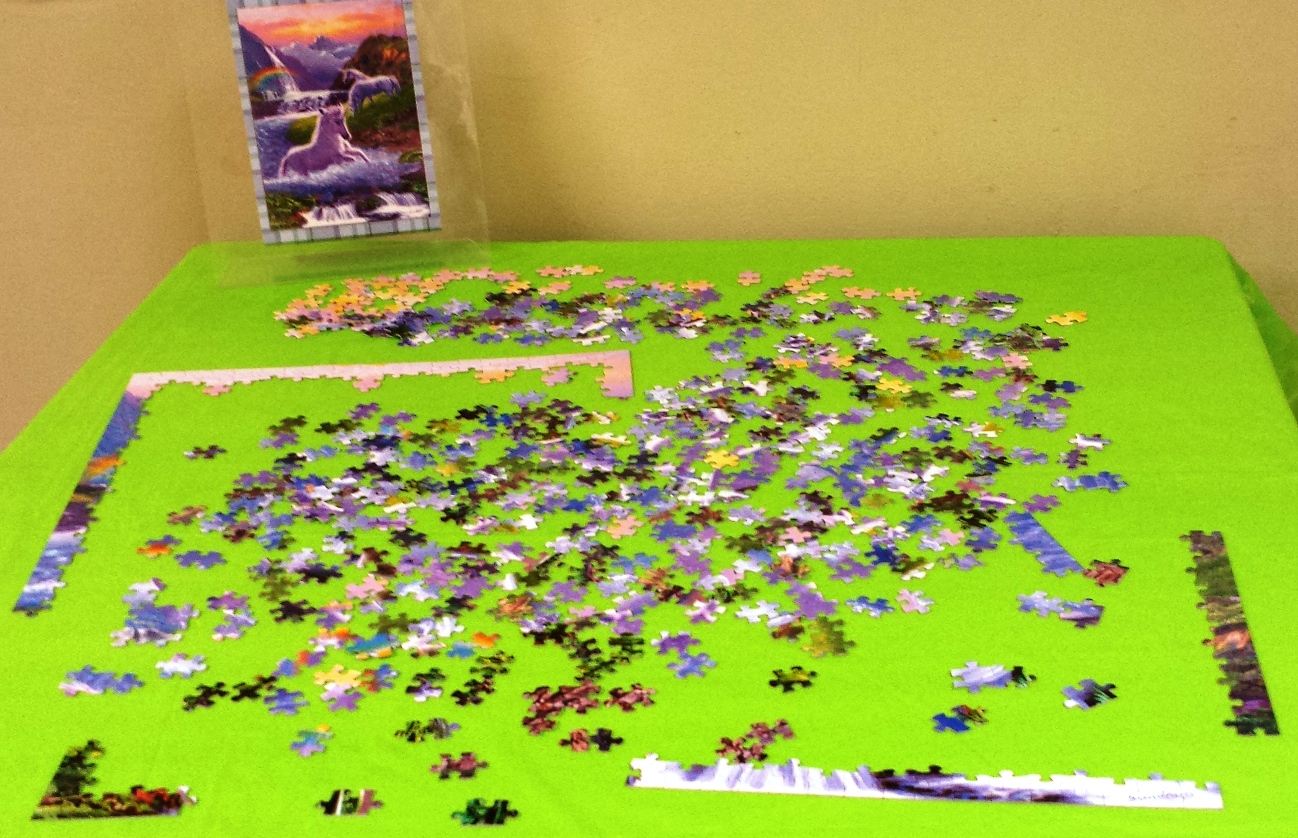 I start with a frame … in puzzles and in life.
And I believe we do have all the pieces we need to PLAY right now.  (I emphasize PLAY because that energy is Creative-Spirited and Fun,  Attracting energy.  It's Light and Open… to Inspired Delights!)
This one is in the Kindred Spirit Center today … opened last night when a colleague and her daughter were waiting for a young man to finish a guitar lesson.
Seeing it today, I was compelled to find the remaining border pieces.  It was so close to being done…only I could find no more flat-edge pieces…
You have all the pieces you need to play right now…
Really?  Really…
So I took a closer look.
What if some pieces … already placed … were not in their correct places?  Interesting thought.
Sure enough.  Two pieces that, while close, were not exact fits.  Each seemed to work at the time.  Only the art — and fit — were slightly off.
Once exchanged, and correct pieces moved to right places, my frame fit together perfectly…
There's a metaphor here for Life … and Relationships.
Some pieces seem to fit–maybe not exactly, but good enough …we think.  How many have discovered that good enough really wasn't after while?  And then we find what is….
I marvel how Life is so amazingly precise.  We receive all the pieces–of information, resources, angels, inspiration–in perfect timing–to play out our life story and roles. …
There is a rainbow river flowing.  Trust it, play in it.  We don't have to create the river, or the rainbow.
Don't push the river; it flows on its own.
What if we play with a lighter and freer sense of allowing, knowing that our particular puzzle of life has all the precise pieces we need to play … and grow our greatness in … right now?   It's a process…and there are clues.
The Life Skills of our time are more expansive and spiritual and playful than our standard Doing and Logical mindsets.  Clearly, we are beings of spirit and light, and Life works with a precision and perfection that's amazing!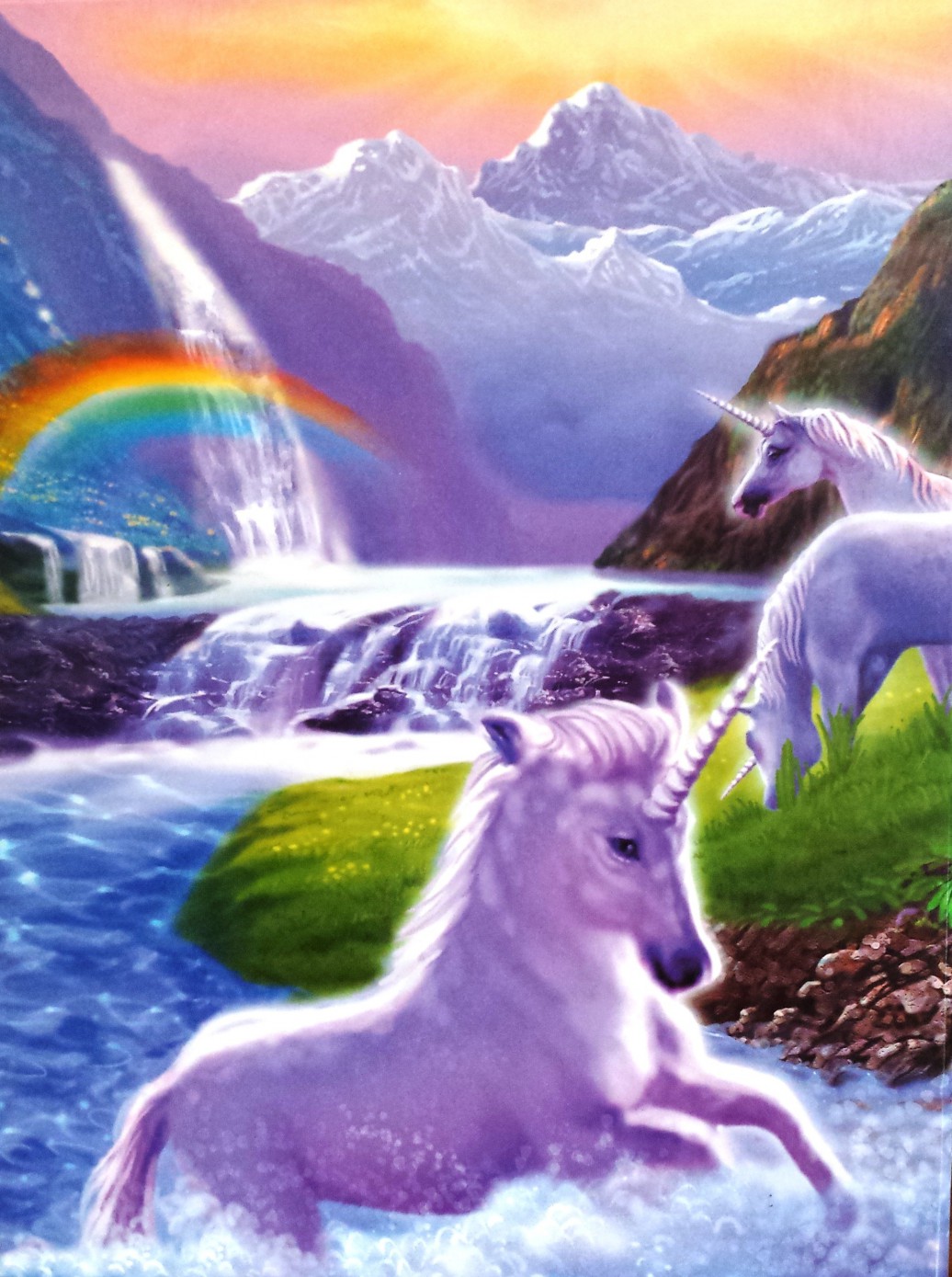 ---
In honor of birthday month; I'm celebrating with a gift.
Purchase a Life Skill kit.  It's an easy place to start.  A few common themes coming across more lately:
Relationships
Job Transition / Loss / Needing a Change  (re-storying You in the aftermath)
Money … inner game, spirit and soul, being-instead-of-doing, and allowing-and-receiving elements, of abundance flow
Spirituality  . searching . needing simple and feminine-sensitive-spirit-centered . inner-peace-finding, bridges, personal path-taking
Confidence and Personal Power – healthy boundaries, self-worth, self-talk
Environments of support and how to create them
More  …
Here's to puzzle pieces and knowing we have all the pieces we need to play right now.  … they're coming together…! 🙂
Be gentle with yourselves in the process.  Lots of love.  – Anne