Hello gorgeous goddesses!
I am truly appreciating gathering-with-goddesses with goddess Leoni's  2015 Shiny Life and Biz Planner!  Saturday's was amazing. … very personal soul sharing with soul sisters… we will do more of this new year weaving and playing together…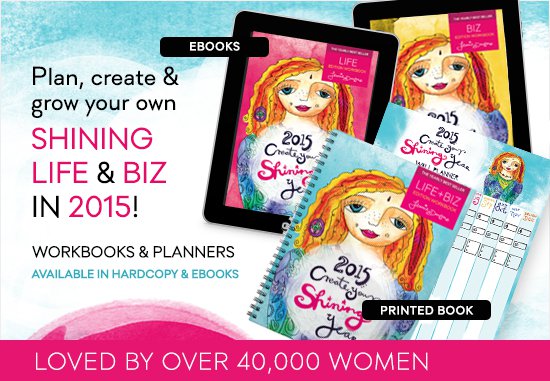 Saturday …
when these 2015 creative goddess planner days continue – Jan 2 and 3 …  Join me, or for sure download your own Shiny Life or Biz Planner and PLAYfully create, imagine, delight…  Completely fill-able on your tablet or computer, or print it!
Caution, some are not ready for such a playful, colorful, art-spirit-and-wisdom-infused approach to life and biz planning.  This is not your corporate 3-piece-suit, spreadsheets and bullet-points tool.  Creative, artful, personal quiet time is uncomfortable for some…  All good; we all have preferences.
If you are though, and a soothing space to work in company with others, gather thoughts, write and imagine sounds heavenly, give yourself this delightful gift!  And write it off as a biz expense if you want, too; there is solid biz sense in these pages….

Traveling at the Speed of Love.  … is another leaning-in, soul-fuel, spirit-feeding resource for 20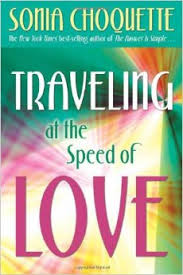 15 transforming, emerging, awakening goddesses and spirit-energy-conscious life travelers .  We know we are in new times.
Flowing with this co-creative energy is what 2015 is calling forth, compelling from us.  Co-creating ourselves, together, with others; no more hiding out who we are…  We get it… or are starting to.
Something BIG, profoundly personal, shook up our deepest parts these past few years–for one purpose: to awaken our souls and propel us to see life differently; to understand more about who we are–beautiful and powerful souls–here do good and great things, work from within with our name on it!  No more hiding…  And we know it…  soul work…and private lessons, people.   Perfect for growing, delighting, our souls…   Traveling at the Speed of Love is supporting fuel…
Getting Into the Vortex Guided Meditations … and music to rest in and remind us …  And maybe short notes in your inbox each day or week.  Lot's of sources.  Find ones that inspire and feed your spirit.  These are some of mine…  There are many more.  For now, begin somewhere.
Lean into this new year; feed and fuel your soul, mind, body, spirit with inspiring, heart-delighting, personally affirming and empowering, life-energizing food.
And maybe add coming together with co-creative sister goddesses to your soul-fueling-and-spirit-supporting practices this new year.
All cooperative components are being assembled.  – Abraham
The vehicle that takes us where we want to go is not always our own.  – Anne Wondra
Much love, Blessing, happiness, and wonderful co-creating and soul-satisfying connecting magic and joy to each of you.  We have great work to do together… – Anne