Hello gorgeous goddesses,
Wednesday, August 5, is the registration deadline for FRIDAY morning Beach Group (begins Friday, August 7, and runs through September 11).   And, THIS WEDNESDAY, August 5, is also the deadline for a special Summer Spirit Afternoons for Artful Living week, August 10-13.
These are the only two WonderSpirit women-spirit-centered, grow-your-greatness, personal re-storying and life-inspired, self-designing groups / personal growth experiences with me, in person, this month.  This AUGUST 5 Deadline is it if you want to tap in to these intimate summer group specials.  …  Register using the links above.
After that, these are available as private sessions and directed retreats at summery locations.  Lake Geneva, Green Lake, Pewaukee Beach, Nature Centers and Parks, and some here too.


---
Summer Spirit Afternoons Program:
MONDAY:  Creating a Life Worth Living.  Career Creativity Goals and Dreams.. .creating a living and a life; world messages and internal ones; Outrageous openness and What you know for Sure…
TUESDAY:  Marry Your Muse.  Relationship rules…with ourself… Artist's Creed, the essence of self, archetypes…Who am I? elements, Do you Like you?
WEDNESDAY:  Living Artfully.  Seven environmentals of Uplifting support to spirit and dreams… You Decorated my Life, words, art, music, color, energy, attention and focus.
THURSDAY:  Daring to Be Yourself.  Confidently go in the direction of your dreams… Outrageous openness, divine order, inner Firework, feminine spirit, love, power, present, Traveling at the speed of Love

---
Beach Group / Summer Spirit Reading:  Traveling at the Speed of Love
The purpose of Beach Group: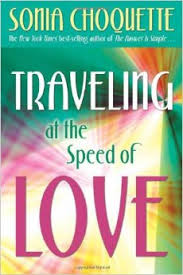 Spirit-feeding, life-empowering conversation and connecting among women who want more substance than small talk.  It's place-holding to allow those connectings, voices, and words.  A book is a starting place.  We are already seasoned women, with much to offer one another.
---
Special Offer:  A complimentary Personal Path Finding Guide will be gifted to those who schedule August Summer Spirit sessions with me.
Enjoy your day and this incredibly inspiringly beautiful summer.
Keep reading what calls you forward more fully into your life, joy, and light. – Anne
---