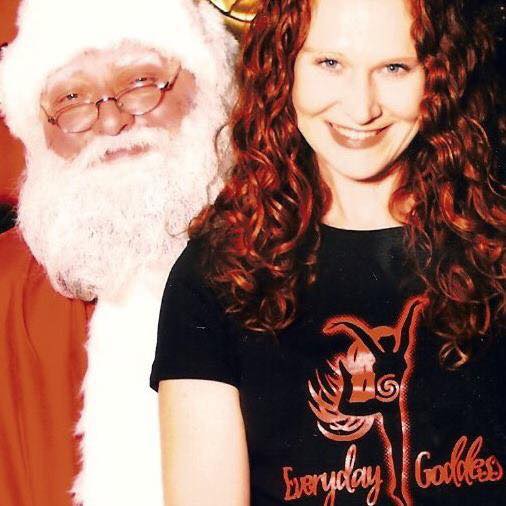 Celia Farran is a talented singer, songwriter, shaman, comedienne.  She wrote the original Everyday Goddess song and brought it to life… and inspired this site.
I LOVE that Everyday Goddess shirt?!  Those colors are fabulous on her.
And her music….  She's a delightful, bold spirit in 'Naughty in Pink' and 'Red Alabaster and Blue.'  (You may find yourself giggling a little in 'Naughty in Pink.')  And she'll soothe your soul in 'For the Asking' 'Breathe' 'Carry Me Home,' and 'Shaman Journey.'
Now, sing along:  "It's really no big deal, I'm just an everyday goddess…"   and add this everyday-goddess song (Breathe CD) to your collection.  If you like FREE, see Celia's note below.
AND….. let them know that "Everyday Goddess" and two other songs are FREE downloads at www.CeliaSings.com
That is the BEST link to share.
That was a note from Ms. Celia when I shared this post with her.  She is such an incredible, generous light.
Blessings, beautiful ones on this Solstice eve.  – Anne
PS  Santa can find an Everyday Goddess shirt for you here too!