Hello Wisewomen of the Great Lakes,
Last summer I began hosting powerfully enriching Author Sanctuaries of women authors sharing their stories and the books that came through them. When a woman writes and puts her name and voice to her work, she is coming into her own.
The setting is intimate; the experience–powerful, heartfelt, and connecting of women to their deeper wisdom. It truly is a sanctuary experience.
Join me Wednesday evening, July 30, as I host another Author Sanctuary. This one features author, physician, visionary wisewoman Rose Kumar, M.D. and her book Becoming REAL: Reclaiming Your Healthy in Midlife. This is her new 2nd edition printing—with added and rewritten sections reflecting a woman growing into her deeper wisdom and perception, purpose, and passion.
Books can be purchased in advance at the Ommani Center in Pewaukee, online, and at the Author Sanctuary / Book Signing Event on Wednesday, July 30.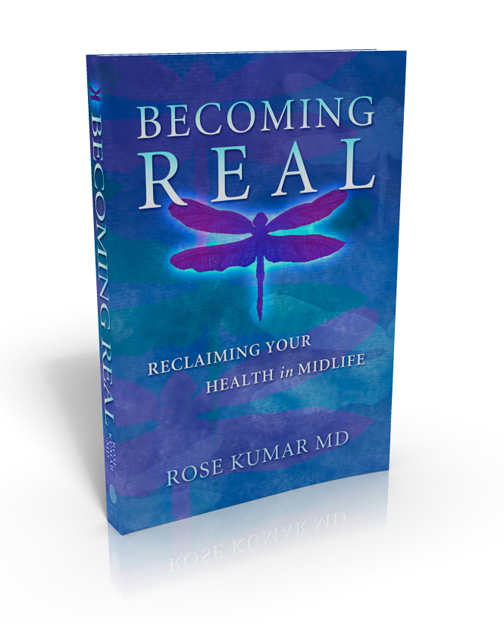 Location: Kindred Spirit Center in Waukesha. We'll start around 6:30. Gathering, check-in and socializing begin at 6 pm.
Please RSVP 
(7 spaces left; KSC Sanctuary space is a warm, intimate setting.)
Thank you! – Anne
Anne Wondra – Soul (happy-life) coach, writer, wisewoman, celebrating the feminine spirit.
Take time to do what makes your soul happy and your heart sing.
WonderSpirit.com | 262-544-4310